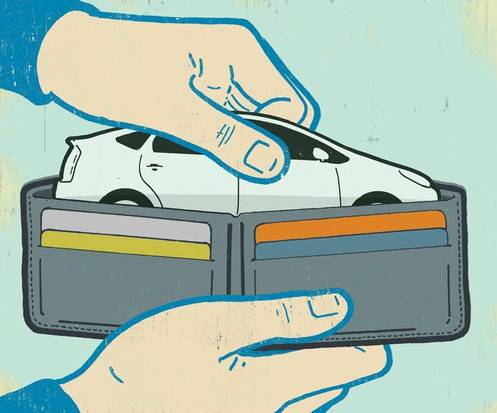 Chances are you are spending hundreds, if not thousands of dollars more on auto insurance than you should because according to a new research study, Americans are overpaying on car insurance by an estimated $21 billion per year.
The fact is, unless you shop around for better rates, most insurance companies keep raising rates every year on their existing customers even if they have a perfect driving record. The longer you've been with your provider, the more you're likely to save by switching. In fact, customers who have stayed with their auto insurance company for 2 years or more save an average of $540 on their premiums when they move to a new provider.
To see how much you can save on your auto insurance, enter your zip code above and get free quotes from one or more of the companies that provides the cheapest rates in your area.
What can you do to reduce your rates
Raise Deductible – Choosing higher deductibles for your comprehensive and collision coverage will reduce your car insurance premiums quite a bit. For vehicles that are more than five years old and/or are worth only few thousand dollars, you may want to drop the comprehensive and collision coverage altogether and keep only the minimum state liability requirements.
Check Credit – People with good credit scores usually get the best insurance rates. Over time, paying your bills on time and keeping your credit balances low will improve your credit ratings. Also be sure you check your credit scores regularly so you can identify and correct any errors.
Get Discounts – One of the most easiest ways to reduce your rates is to take advantage of discounts offered by insurance companies. For example, you may get a discount if you park your car on a driveway or garage instead of street parking, if you have taken a defensive driving class, if you are a good student who receives good grades, have short commute to work or school, or if you have anti-theft devices installed on your vehicle.