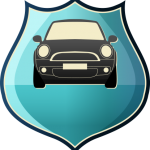 You may be leaving hundreds, even thousands, of dollars on the table if you don't regularly compare car insurance rates. Many factors affect your car insurance rates, and if any of them changed, it's possible that the cheapest policy will come from a different insurer.
You should compare car insurance rates at these times, when your rates are likely to change significantly:
You bought a car
You added a teen driver to your policy
You got married or divorced
Your credit score changed
You bought a house or moved
You got cited for a DUI or major violation or caused an accident
Even if your status remains the same, you should do some car insurance shopping every six or 12 months. Insurance companies use different formulas to set your rates, so the price for the same policy can vary significantly even if you don't have a life-changing event. That means you can wind up overpaying if you don't compare insurance rates from several companies at least once a year.
Join the 12 million people who have used LowestQuotes.com to get a better rate on car insurance.