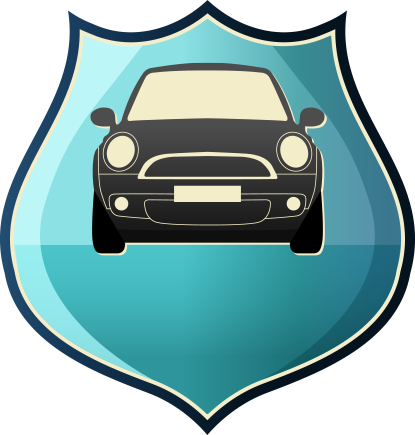 Today consumers are faced with more choices than ever, especially when it comes to their insurance needs. Choosing the right company and coverage can seem like an overwhelming task, with dozens of insurance companies offering various rates, fees, terms and conditions. So, if you are tired of paying too much money on auto insurance and want to cut your auto insurance bill by up to 70%, enter your zip code above and get free quotes from one or more of the companies that provides the cheapest rates in your area.

Top 10 Auto Insurance Companies in the USA
1) Progressive: This is a multi-dimensional company offering not only auto insurance, but bike, watercraft, Segway, RV and snowmobiles. It was established in 1937 and has the honor of selling the maximum number of commercial auto policies through independent agents operating via brokers. It has earned a credit rating of A+, which is excellent. They even have an innovative offer for their clients known as "name your price" in which potential clients can counteroffer the quote they give.
2) Geico: Government Employees Insurance Company is owned by Berkshire Hathaway and provides private auto insurance in all of the fifty states. They are easily recognizable from their commercials on the air. They pledge outstanding customer service and promise to help in obtaining the least expensive auto insurance policy. Additionally, they offer their customers several payment options which makes them a favorite with potential clients.
3) Allstate: Allstate provides a wide range of policy options that suit the needs of a wide variety of customers. Allstate is known for the competitive rates they offer, along with safe driving incentives and accident forgiveness. They have been ranked as one of the top insurance companies for 70 years. They provide four different packages so one is sure to find one that suits their individual needs. In fact, some even claim that this company is ideal for teenagers and the elderly.
4) State Farm: Discounts are one of the favorite things about an insurance provider and this company makes sure its customers get plenty of variety. Consumers can save a significant amount, up to 40 percent, with State Farm.
5) Nationwide: This Company was founded in 1925 under the name of The Ohio Farm Bureau Federation and is now one of the largest financial organizations in the world. In 1955, it officially became known as Nationwide and is today one of the most financially strong auto insurers in the USA. They keep their customers happy by providing them with many low cost insurance options.
6) Farmers: Founded in 1928, is proud to serve more than 10 million households with more than 20 million individual policies across all 50 states through the efforts of over 50,000 exclusive and independent agents and nearly 24,000 employees.
7) Liberty Mutual: Established in 1912, they are a financially sound company with a credit rating of "A". In addition to auto cover, they also offer home and life insurance. This is a full service company providing comprehensive auto policies at very competitive rates. Liberty Manual has not only been rated as one of the top auto insurance companies in USA, but has a wide network of financial services in 20 countries throughout the world.
8) 21st Century: This company works in collaboration with some of the best auto insurance companies. They are able to provide their customers a large variety of insurance products in addition to auto insurance.
9) Esurance: This company receives high ratings from its customers for its outstanding customer service and claims process. Esurance is a green company. It prides itself with its paper reduction and reforestation efforts. It offers lower rates than many of its competitors because it is an internet based business. Policy discounts offered by Esurance include Good Driver, Good Student, Multi-Vehicle, Multi-Policy, Anti-Theft, Advanced Safety Features, Low Mileage, Corporate Affiliate, Loyalty, Occupational and Single Parent.
10) Mercury: This company offers non-standard car insurance to individuals that are unable to secure coverage through standard insurance companies. This can be due to a driving record with accidents and/or tickets, prior DUI, the driver's age, vehicle type, or others.
Reduce your auto insurance rates with these discounts
Vehicle Equipment
Air Bag
You could save up to 25% for driver-side air bags or 40% for full-front seat air bags. These discounts apply to the medical payments or personal injury portion of your car insurance premium.
Anti-Lock Brake System
Does your car have a factory installed anti-lock braking system? Congrats! You could receive a 5% discount on the collision portion of your premium.
Anti-Theft System
Cars with a built-in anti-theft system could earn you a discount of up to 25% on the comprehensive portion of your premium.
Daytime Running Lights
Vehicles equipped with Daytime Running Lights as standard equipment could earn you a 3% discount on certain car insurance coverages.
Driving History & Habits
Five-Year Accident-Free Good Driver
Got a squeaky clean driving record? It could translate into serious car insurance discounts. If you've been accident-free for five years, you may be able to save up to 26% on most coverages.
Seat Belt Use
Buckle up and drive down your rate. If you and your passengers always wear seat belts, you could receive a discount of up to 15% off the medical payments or personal injury protection portion of your premium.
Driver's Education
Defensive Driving Discounts
If you've completed a defensive driving course, you may be able to save even more on your premium.
Driver's Education
If a young driver in your family has completed a driver's education course, you may earn a discount on most coverages.
Good Student
Sometimes it pays to be a smarty-pants. Full time students with a good academic record could be eligible for up to a 15% discount on certain coverages. (In most states, policyholders between the ages of 16 and 25, who are full-time students with a "B" average or better, are eligible for this discount.)
Driver Affiliations
Emergency Deployment
If you are deployed as a member of the Enduring Freedom or Iraqi Freedom operational forces, you could be eligible for an auto insurance discount of up to 25%. You may also qualify for a discount if you're part of an emergency deployment to other imminent-danger zones.
Military
If you are on active duty, retired from the Military, or a member of the National Guard or Reserves, you may be eligible for a discount of up to 15% on your total car insurance premium.
Federal Employee
Your government service deserves some recognition. If you're an active or retired federal employee, you could qualify for the discount of up to 8% on the total auto insurance premium.