If you're looking for cheap car insurance, you already know that finding the best deal can be challenging because insurance costs vary depending on your age, gender, marital status, driving record and the discounts you qualify for. But the most important factor is where you live because not only do auto insurance rates vary by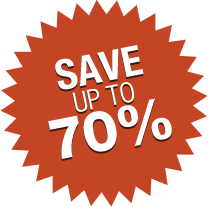 hundreds of dollars from company to company for similar coverage, but the individual company's rates vary significantly from one zip code to the next because of the insurance company's risk profile, and profitability in that area.
Nevertheless, just because you need insurance doesn't mean you have to overpay. We understand you have better ways to spend your money and better things to do than shop around all day for insurance. Enter your zip code above and instantly see which auto insurance companies provides the cheapest rates in your area based on recent insurance stats.

Car Insurance Basics

Driving without car insurance is illegal in almost all states. Insurance protects you, and others, from financial ruin in the event of an auto accident. In addition, it can come to the rescue if your car is vandalized, damaged by fire or stolen — depending on your policy.
Besides protecting you financially, car insurance is a social responsibility. Driving without insurance or the ability to pay for the damages you cause in an accident puts others at financial risk. That's why all states (except New Hampshire) require drivers to carry liability insurance, according to the Insurance Information Institute (III).
A basic auto insurance policy contains six types of coverage. Depending on where you live, some coverage is required and some is optional.
Car insurance is comprised of:
1. Bodily injury liability
2. Property damage liability
3. Medical payments (MedPay) or Personal Injury Protection (PIP)
4. Collision
5. Comprehensive
6. Uninsured/Underinsured motorists coverage (UM/UIM)
7. Extras, like roadside assistance
Liability insurance
Liability coverage limits (that's for the damage you do to others) are written as three numbers, such as 20/40/10. That translates to $20,000 in bodily injury coverage per person, $40,000 in bodily injury coverage per accident and $10,000 in property-damage coverage per accident.
States require certain levels of minimum liability insurance because it's coverage that pays for damage you do to others — including bodily injury and property damage. It also pays for your legal bills if you cause an accident.
Bodily-injury liability applies to damages you cause to others. It covers their medical bills and lost wages. Property-damage liability pays to repair or replace property that you destroy. This includes other cars or property, such as fences. It can also pay for "pain and suffering" damages if someone sues you after a car accident — but only up to your liability limits.
However, your financial responsibility may exceed your liability limits. If you cause $65,000 worth of damage and have an insurance limit of $40,000, you're responsible for the remaining $25,000 and could be sued for it. III recommends you carry $100,000 of bodily injury protection per person and $300,000 per accident. Other insurance industry experts also recommend buying a minimum of $50,000 in property damage liability coverage.
Collision and comprehensive coverage
Unlike property damage liability, collision coverage pays to repair your own vehicle in the event of an accident. Your car is considered "totaled" when the repair costs exceed a certain threshold of the car's value, such as 70 percent. At that point, the insurance company will tow away the car to the salvage yard and offer you the actual cash value of your car.
Collision & comprehensive coverage: Up to you
Neither collision nor comprehensive coverage is required by any state. However, your bank (if you are financing your car) may require that you carry this coverage until you have paid for your car in full. After your car is paid off, you have the option of dropping this coverage.
To keep your premium costs down when you buy collision coverage, you can raise your deductible. The higher your deductible, the lower your premium. But remember, you'll have to pay that amount out of your pocket.
Comprehensive coverage pays for damage to your car that isn't due to car accidents. That includes theft, fire, vandalism, natural disasters and collisions with animals (such as hitting a deer). Another perk that may be covered under your comprehensive coverage is your windshield. In some states, comprehensive coverage includes glass replacement with no deductible, but it varies from state to state. Ask your agent about the specifics when you purchase your policy.
Medical payments, PIP and no-fault
Medical payments (called MedPay) coverage pays for the medical expenses suffered by you and your passengers after an accident. You're also covered if you're driving someone else's car (with their permission) or from injuries suffered if a car hits you. MedPay will pay no matter who caused the accident, although if someone else is at fault your insurer may subrogate against them, meaning it will seek damages from the other party.
States that require PIP coverage
Arkansas
Delaware
Florida
Hawaii
Kansas
Kentucky
Maryland
Massachusetts
Michigan
Minnesota
New Jersey
New York
North Dakota
Oregon
Pennsylvania
Utah
Personal Injury Protection (PIP) coverage pays for medical expenses and lost wages for you and your passengers who are injured in an accident. It also covers funeral costs. PIP is required in 16 states. Do you need it? If you have good health insurance and disability insurance, you can skip PIP or buy only the minimum amount if it's required. For more, read about do you need PIP or MedPay coverage?
Uninsured/underinsured motorist coverage
Uninsured motorists (UM) coverage pays for your medical bills if an uninsured driver strikes your car or if you're a victim of a hit-and-run. According to III, UM coverage is required by law in 20 states and the District of Columbia. The states are: Illinois, Kansas, Maine, Maryland, Massachusetts, Minnesota, Missouri, Nebraska, New Hampshire, New Jersey, New York, North Carolina, North Dakota, Oregon, South Carolina, South Dakota, Vermont, Virginia, West Virginia and Wisconsin.
Similarly, underinsured motorists (UIM) coverage kicks in when someone causes an accident but doesn't have enough insurance to cover all medical bills. In that case, the at-fault person's insurance pays out to its maximum and then your UIM coverage pays for the remaining bills, up to your own limit.
UM and UIM coverage also covers pain and suffering claims and, in some states, property damage.
The extras
There are a variety of extras you can buy. Just remember that making a claim for any of them, like towing, goes down as a claim on your record.
* Rental reimbursement pays for a rental car when your vehicle is damaged or stolen. Check for the per-day dollar limits and overall maximum to make sure you're getting a good value for your premium dollar. See why rental reimbursement on your auto policy is a good idea.
* Towing and roadside assistance coverage pays for fees due to road breakdowns.
* Gap coverage for a new vehicle pays the difference between the actual cash value of the vehicle and the amount left on your car loan if your vehicle is totaled.